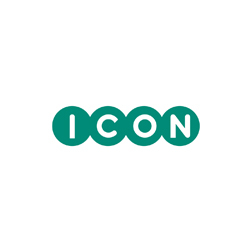 Epilepsy Study Participant
Sorry, this job has expired.
Nationwide
ICON Early Phase Services is conducting a research study for healthy adults age 75 and older. This study is being done to test a potential treatment for epilepsy.

Qualified participants may be compensated for participation. Compensation is up to $6,400.

If you would like to have your labs done at screening, so you do not have to return a different day, it is an 8-hour fast (nothing but plain water).

Vital signs, ECGs, physical examinations, psychiatric testing and pregnancy, and drug and alcohol screens will be performed. Blood and urine samples will also be obtained during this study.

As a participant you will complete:
• 1 screening visit
• Up to 17 consecutive overnights
• 1 outpatient visit

If ICON does not have your medical records on file, you will need to provide medical records at screening. For more information, see below.

If you are able to answer "YES" to the following statements, you may qualify for this study:
• I am a healthy adult, meaning no significant medical conditions
• I am at least 75 years of age or older.
• My BMI is between 18.0 and 32.0 kg/m2 (inclusive). If Male, I weigh at least 110 lbs. and if Female, I weigh at least 99 lbs.
• I have not participated in another study of an investigational medicinal product or device within 30 days before screening (or within 5 half-lives of the study drug), and, I am not currently participating in another study of an investigational drug or deviceI am a non-smoker and I have not smoked for 6 months. I agree not to smoke for the duration of the study and to abide by the rules of the clinic, which is a non-smoking facility.
• I am able to communicate effectively in English with the study personnel.
• I do not have a current or past psychiatric condition.
• I do not have a history of chronic alcohol or drug abuse within the previous 6 months.
• I do not have a history of cancer within the past 5 years (NOTE: Except for basal cell or squamous skin cancers with no evidence of disease within the past 3 years.)
• I do not have a lifetime history of suicide attempts.
• I have not recently used over-the-counter/OTC or prescription medication (including vitamins, herbal medications and dietary supplements including St. John's Wort). NOTE: Exceptions may be made for some medications, for example meds for stable conditions, paracetamol for headache/pain, inhaled corticosteroids for seasonal rhinitis.
• I have not recently used hepatic enzyme-inducing drugs (e.g., glucocorticoids, phenobarbital, isoniazid, phenytoin, rifampicin)
• I have not recently donated blood or plasma or experienced a blood loss.
• I do not have a high daily consumption of caffeine products.
• I am willing and able to eat a standardized meal plan while on study.
• I have not recently undergone sudden and/or extreme changes in exercise levels.
• I agree to refrain from consuming certain fruits, beverages and supplements (grapefruit, starfruit, pawpaw) as required by the study.
• I am able to refrain from consuming alcohol while on study.

If Male, you must agree to:
• Be abstinent from intercourse if this is your usual and preferred lifestyle (abstinent on a long term and persistent basis) and agree to remain abstinent for the duration of the study and for 7 days after the final dose of study medication.
• Use a male condom plus partner use of a contraceptive method when having intercourse with a female of childbearing potential who is not currently pregnant.
• Refrain from donating sperm for the duration of the study and for 7 days after the final dose of study medication.

If you are Female and using hormone replacement/HRT, you are eligible for the study and you can continue taking your HRT meds.

It is important to understand that even if you feel that you meet all the above criteria, you are still required to complete the protocol screening procedures. Scheduling a screening appointment does not guarantee that you will qualify for that study. Additionally, subjects are screened on a first come-first served basis and studies may complete enrollment prior to your visit.

No guarantees can be made regarding group assignments for any particular study. ICON will not assume any liability for lost time, travel or failure to qualify.

We will be testing for tobacco use and drug abuse. Please refrain from consuming alcohol at least 24 hours prior to your screening appointment.

Be sure to bring all of your medications with you to your screening appointment.

Please note, you need to bring a valid, non-expired photo ID with you when you attend your screening visit. We accept a government issued identification card such as a driver's license, state issued ID card, military ID or passport. You will be required to show this same photo ID at all study visits.

You will be filling out paperwork for the study. Please arrive at least 30 minutes in advance of your screening appointment. If you are late for your appointment you may not be seen or you may need to reschedule.

Be advised that you may need to provide medical records as part of the screening process for this study. If possible, please bring your full medical records with you to your screening appointment. If you cannot bring your records with you, you must provide them before you can admit to the study. Note that full medical records include surgical reports. You will not be allowed to participate in the study without medical records defined as:

All medical records, including but not limited to: office notes, face sheets, history and physical, consultation notes, inpatient, outpatient and emergency room treatment, all clinical charts, reports, surgical reports, order sheets, progress notes, nurse's notes, social worker records, clinic records, treatment plans, admission records, discharge summaries, reports of consultations, documents, correspondence, test results, statements, questionnaires/histories, from your medical provider(s).

For females, surgical reports are required as documentation for procedures such as hysterectomy, bilateral oophorectomy and tubal ligation.

Study times-Cohort B3
• Admit: 9/8/19
• Discharge: 9/25/19
• Outpatient visit: 9/30/19

Please note: All study dates and times are tentative and may change.

12739